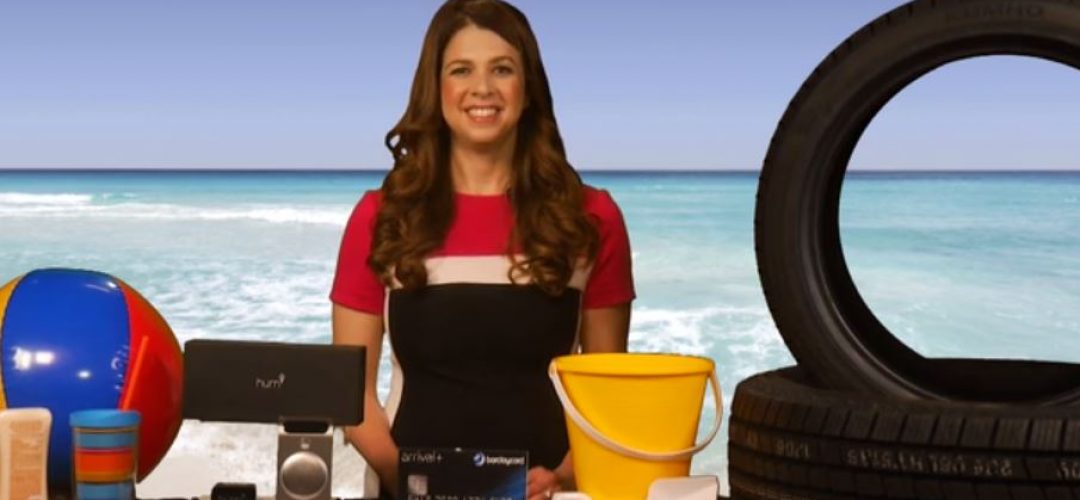 Travel Tips and Deals with Michelle Jerson
According to the Federal Highway Administration, Americans set a record of driving 3.22 trillion miles on the nation's roads last year. Americans are hitting the road more than ever. And now is no better time than to plan that perfect road trip and explore America's Great Outdoors!
National Parks in Arizona to the west, Great Smokey Mountains to the east, the Finger Lakes Region northward…exploration in the states is hotter than ever. Don't forget to take a detour and see amazing musical festival as well!
Whether you're looking to keep it local or explore far off destinations, Travel Expert, Michelle Jerson is here with hot travel destinations, helpful travel tips and great deals to take advantage of this summer so you can kick back and enjoy your hard-earned summer vacation!
Michelle discusses:
• Hot summer destinations
• Travel & Safety Tips
• Travel deals
• Travel Tech
About Michelle Jerson: Michelle Jerson is the founder, host and writer for PassportRomance.com, and is a travel contributor to various radio programs throughout the United States, and represents various travel brands through her broadcast platforms and satellite media tours.
As a seasoned broadcaster, Michelle has worked as a talk show host and television/radio reporter in New York and the tri-state area. In radio, she has hosted a relationship radio talk show on New Jersey 101.5 FM, IQ 106.9 Philadelphia and 106.7 WJFK in Washington D.C., which garnered number one ratings and had over a million listeners, many of which still follow her through social media. As a reporter, she was a member of Howard Stern's news team and has been an integral part of many morning shows. In television, she has reported traffic for WCBS-TV in New York City and was the television and radio correspondent for Travelzoo.com, the largest publisher of travel deals on the internet.
Representing the Travelzoo brand, she appeared on local and national television news shows in studio and via satellite, highlighting destinations, properties and the best travel deals. Michelle wrote and hosted various feature travel pieces, and anchored the weekly webcasts. She was a featured guest on WABC Radio's "The Travel Show with Erik Hastings," and has developed relationships with tourism boards, hotels, spas, airlines and cruise lines to write articles, and host/produce travel pieces to air on various radio station websites.
Michelle formed PassportRomance.com as a way to combine her background as a relationship talk show host and her love and expertise of travel. As a host of her own radio show and a guest on countless other programs, she is always eager to discover new destinations, resorts, and activities to share with her audience.
Interview provided by Kumho Tire USA, Barclaycard, HUM by Verizon